Monday, March 16th, 2009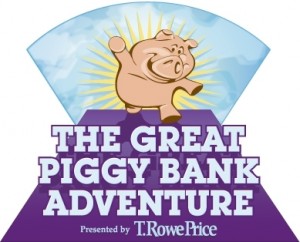 T. Rowe Price, the global investment management organization, notified me today that it has signed a sponsorship agreement to create what they say will be "an innovative financial education and entertainment experience" at EPCOT. Walt Disney Imagineering is collaborating in the design of what will be called The Great Piggy Bank Adventure.  Scheduled to open this spring at INNOVENTIONS the interactive exhibit will "bring basic saving and investing concepts to life in a fun and captivating way".
I'm not sure how they are going to do it, but they are going to try and entertain us while encouraging families "to engage in regular dialogue about the importance of saving and how to manage money responsibly". That may be quite a challenge. It seems that the new area will be pulling the target demographic of INNOVENTIONS down further toward the elementary school set. I'm hoping that we will get invited to see what they are planning as the project evolves.
With the way investing has gone lately they could appeal to all age groups and bring back the old "design a roller coaster" exhibit that used to be in COMMUNICORE and base it on the stock market. Then again, now they'd have to offer a "less intense" option like on Mission Space.