Monday, October 18th, 2010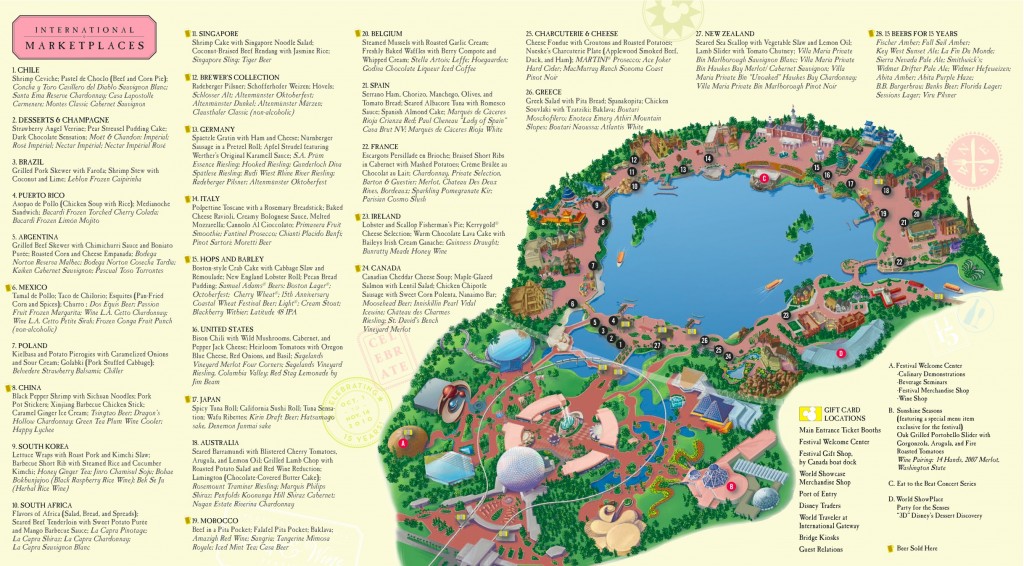 For many it's perhaps the most anticipated Disney event of the year.
A fifteen year history has built a huge fan base that is drooling for a reason. We actually time our annual pass to begin and end with it, and we've been ti every one. A world of taste treats awaits us at the 2010 EPCOT International Food & Wine Festival.
I know you probably grab a map as soon as you go through the turnstiles and sit on a planter wall by the restrooms by Spaceship Earth to plan your attack. So here's one for you to peruse in advance of that so you can get to the food faster.
Download a PDF here 2010foodwinemap
See you in line!