Monday, April 20th, 2009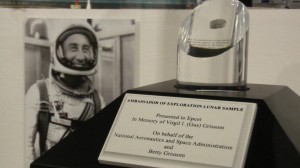 If you haven't visited The American Adventure in a while, or stayed outside enjoying a turkey leg and beer so you didn't have to wait, you're missing the opportunity to see some real historic treasures. From Lincoln artifacts to a moon rock that's part of a tribute to Gus Grissom, it's worth the time to browse the collection. Then go in and get filled with a good dose of patriotic pride with the recently updated Golden Dreams presentation.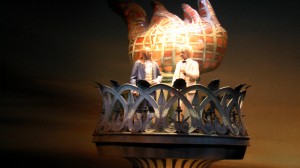 I challenge you to not feel a lump in your throat during the final montage. I think it would be good for the country if every American saw this.
By the way, yes it IS a large theater. It has 1024 seats.
Outside the opposite is achieved to keep the acrhitectural accuracy of colonial times. Colonial buildings were never more than two stories tall. You may have always thought that the American Adventure building was as well, but the Imagineers used forced perspective to mask what is actualy a five story building.