Sunday, July 26th, 2009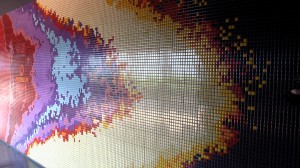 The next time you enter the EPCOT Universe of Energy take a moment to view the mosaic on the wall. You'll probably just think that it's a colorful abstract design, but it's much more. The artwork which wraps around to the exit side of the pavilion is actually an image of the sun.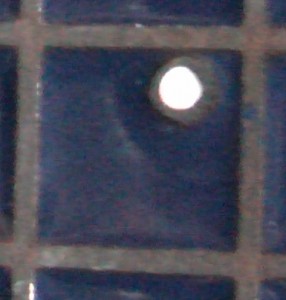 Look on the wall a few feet away from the turnstile entrance. You'll find one small dot on a single blue tile. The big mosaic is to scale, and that little dot is Earth. Maybe the universe is one big shower stall!