Posts Tagged 'Disney EPCOT monorail'
Wednesday, July 8th, 2009
The crash of the EPCOT monorail at the Magic Kingdom Transportation & Ticket Center was a real tragedy for the family of the cast member who was killed. A full report will come from the NTSB who are for the first time ever investigating an incident that occurred with a privately owned transportation system on private property. Though I have read criticisms of Disney management over this incident, I think this shows a willingness to show that it was an unfortunate calamity that will be prevented from recurring.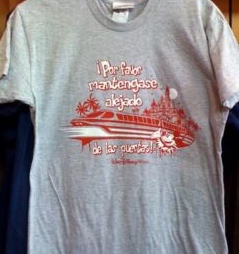 The undeniable fact is that the Disney monorail system is likely the safest method of transport in the world. Millions of guests have traveled those rails in the past 38 years. I'm sure there have probably been minor injuries for one reason or another. Just like the statistics on how many people will get sick each day, those things happen no matter where people are. But I don't think any mode of transportation in the non-Disney world can claim a safety record like they have demonstrated.
I certainly won't hesitate to step on board the Mark VI and hear those familiar words Por favor, mantenganse allejado de las puertas.