About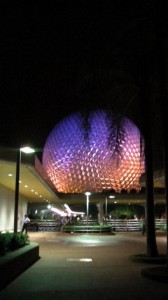 Here at EPCOTblog.com we'll keep you up-to-date on all the events taking place in Florida from festivals to concerts, promotions and even rumors. You'll also find tips to use on your next visit to Disney World and EPCOT as well as  trivia to share with your friends and family.
Our coming site www.EPCOTfans.com will cover the evolution of EPCOT over the past 27 years. We're going to bring you an in-depth look at the attractions like no other website. We will also look forward to what the future may bring, feature a social network, fan photos and a forum. We want you to come back to our sites often to relive your memories and share many more.
Right now, be sure to sign up for the EPCOTblog RSS feed and email updates and spend a little time at EPCOT each day… through us!